GRAMPS FRAMELESS TANK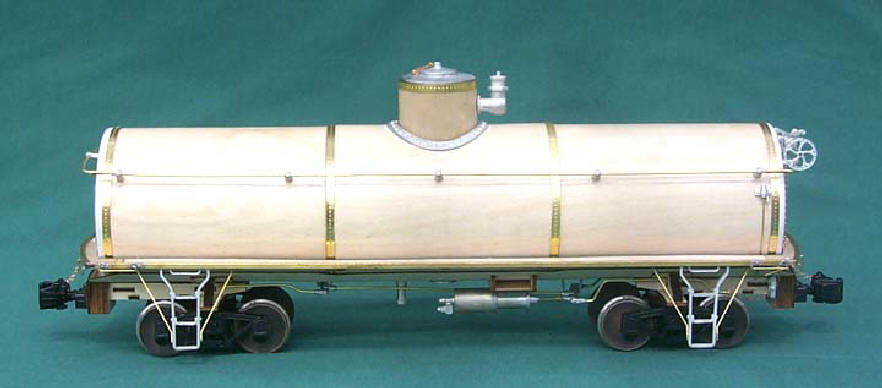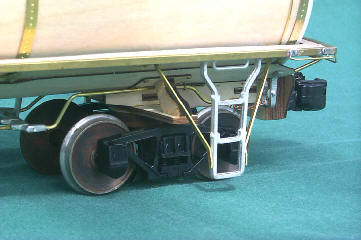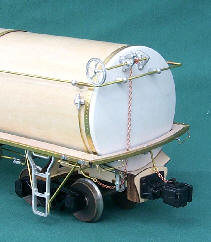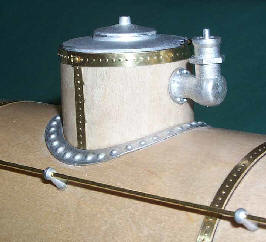 This kit is mostly plywood, about 5 square feet of it. The core is a wafer assembly that the modeler builds up from plans. The skin is 1/32" birch plywood. The plywood gets several coats of a sanding sealer to seal all the pores in the wood and give the skin a glossy metallic like finish. Tank ends are injected ABS plastic. Instructions for this kit are 31 pages with over 20 pages of figures showing the 44 steps.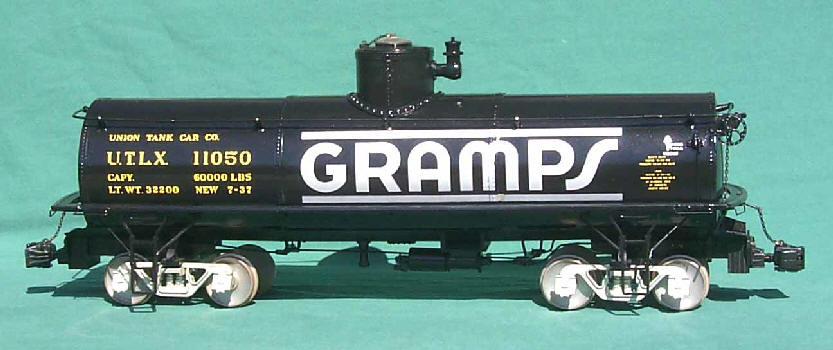 This picture and the next 4 are older stock pictures of the second cut prototype. These trucks are not the trucks the kit ships with.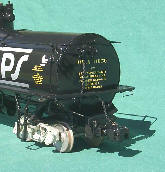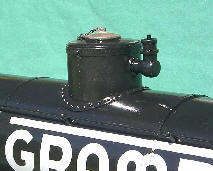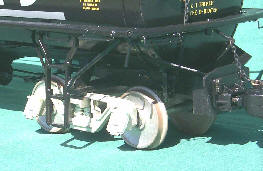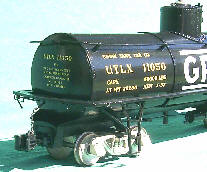 The kit includes Accucraft couplers and Aristocraft 89101 freight trucks equipped with Sierra Valley 26" steel wheel sets.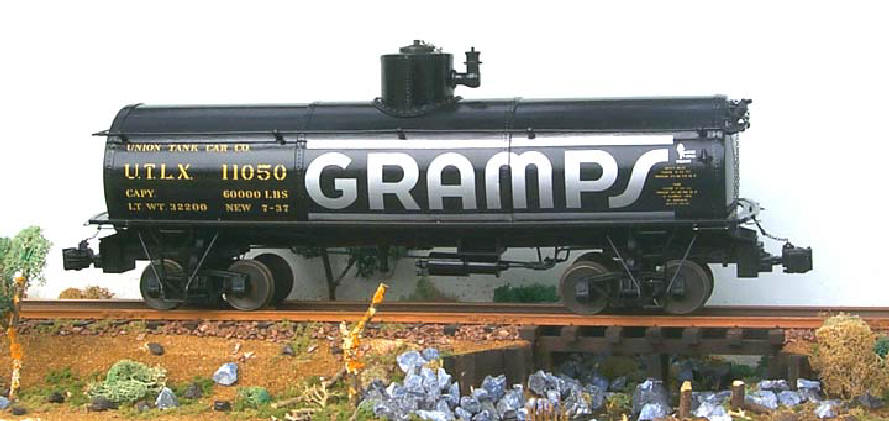 Part # PNG-005
Kit, including trucks and choice of Kadee 901 or Accucraft 1:20.3 couplers....................................SOLD OUT
Kit, including trucks and couplers with factory truck modification and ball bearings...........................SOLD OUT