D&RGW Kitchen Car, 04013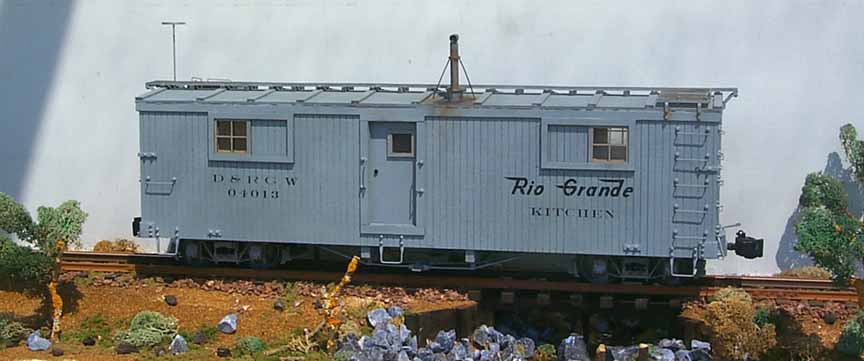 This car was a modified 30', 20 ton, 4000 series boxcar. For the PNG kit, I used my standard 30' frame and scribed plywood. A lot of the hardware is common parts from my other kits. New hardware is the lower corner braces, square nut truss rod bolts and smoke stack assembly. Also the blocking around the coupler pockets.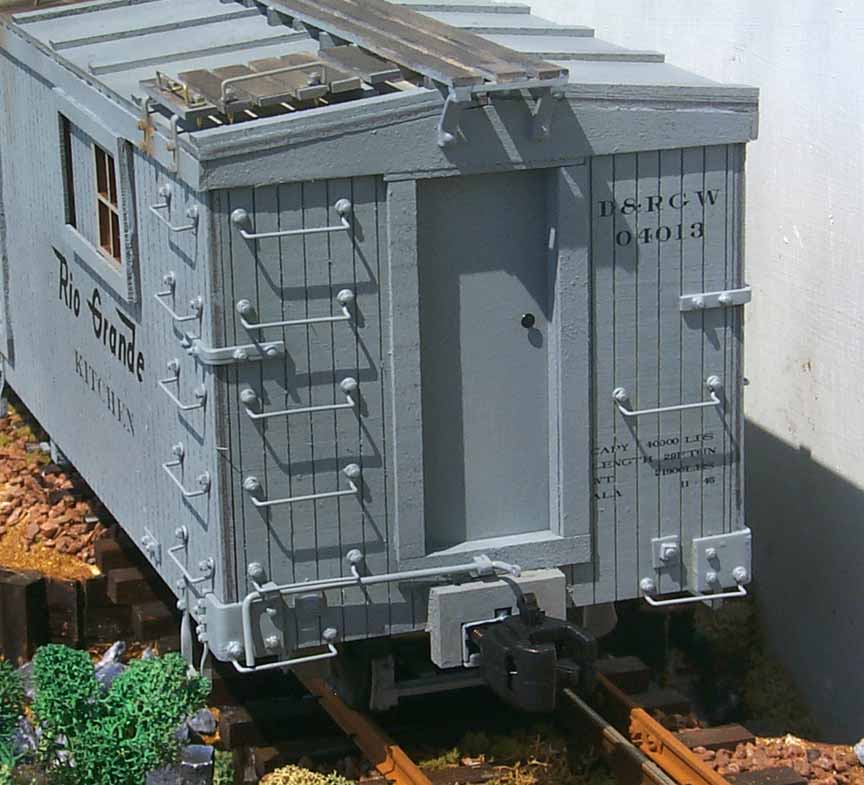 "A" end of the car. Door knobs are included in the kit.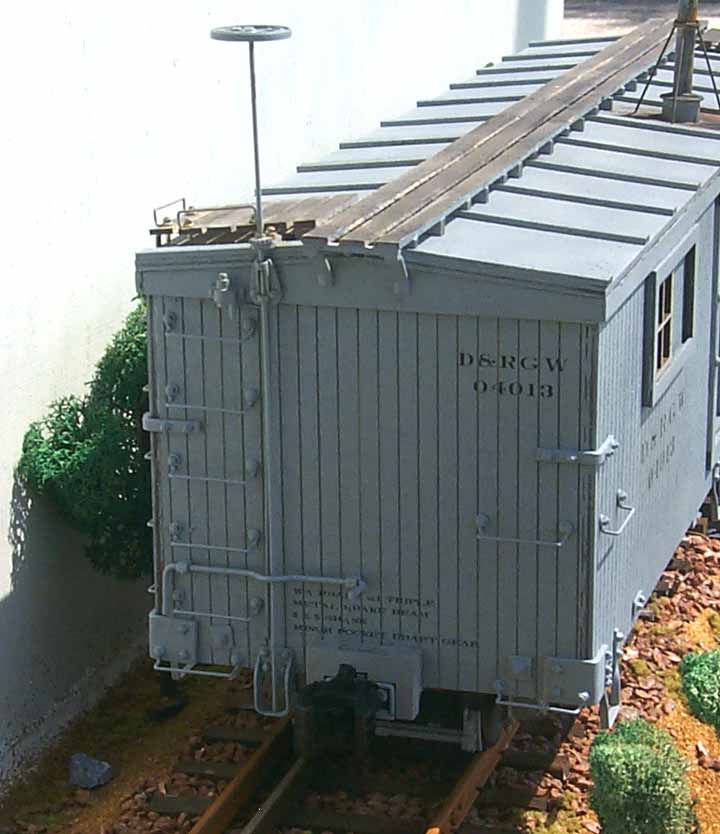 "B" End
Part # PNG-030
Kit Form, less trucks and couplers............................................................................................SOLD OUT